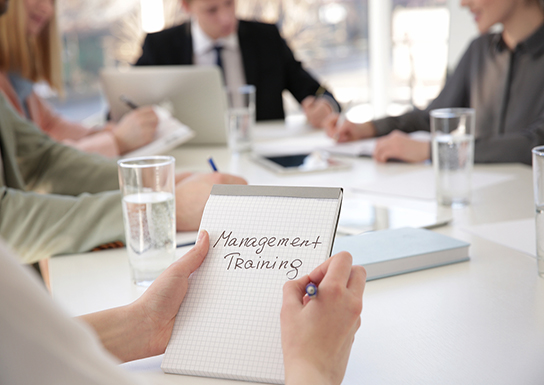 PICCC offers an array of services to help business run more effectively:
Specialized Recruiting
PICCC can provide tailored or specialized recruiting services, including mass recruiting services for employers that are opening a business or expanding a business in the area. Our team of professionals can assist you in designing and implementing specialized recruitment strategies. PICCC can assist your organization in all aspects of the employment process from analyzing the effectiveness of recruiting strategies, to pre-screening and new-hire administration paperwork.
Workplace Culture Surveys
Want to know how your employees feel about the workplace? We specialize in corporate culture and diversity surveys. We can help you through every step in the survey process from designing an effective survey through gathering employee feedback. We analyze the data and provide strategies for addressing areas for improvement and reaching your company's goals.
Staff Development
Many companies today cannot afford full-time Training and Development staff to design and deliver workshops and activities for their employees. PICCC can meet the development needs of your organization through activities such as Career Management workshops, team building activities, focus groups, leadership development and more. PICCC can become an extension of your Human Resources department by providing these services tailored to your needs.
Change Management
In today's changing business environment employers may experience dynamic change within their organizations. Employers may utilize PICCC's Change Management services to assist employees in accepting and responding positively to organizational change.
Professional Outplacement
Employers experiencing a reduction in their labor force/staffing can utilize PICCC's Career Transition (Outplacement) services as a means of rapidly responding to the needs of the dislocated worker. Employees who separate from their employers tend to transition more effectively to new employment situations after participating in Career Transition (Outplacement) services. Additionally, survivor workshops are available to support the remaining workforce.
Consulting
PICCC can provide consulting assistance on a broad range of topics related to workforce development needs. We can design and deliver customized programs to meet the specific needs of your organization. Please contact PICCC to discuss your needs and the development of specialized programs.
Skills / Employment Assessment
PICCC can administer a variety of tools to assess skills, aptitudes and organizational fit for selection and development of all levels of staff.
Meeting Rooms
Members can utilize on-site facilities such as an interviewing room or first class training room workshop, seminars or meetings.
---
---