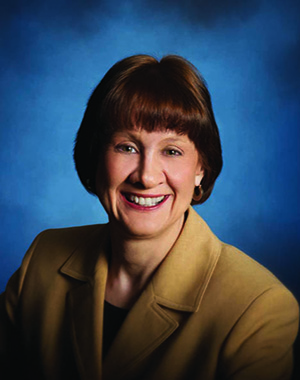 PICCC Executive Director,
Cheryl M. Johnson
Cheryl M. Johnson, PICCC Inc., Executive Director, is an active member in the communities served by PICCC and supports a broad range of organizations in leadership roles including extensive work with economic development organizations throughout Central Pennsylvania,
Cheryl has donated countless hours as a volunteer throughout her career and has been recognized numerous times for her contributions. She has served on the Chamber of Business and Industry of Centre County's (CBICC) Workforce Development Committee for many years and has been instrumental in the development of CentreREADY, a workforce initiative introduced in 2018. Cheryl was also named "Volunteer of the Year" in 2016. She has been a vital member of the Economic Development Roundtable. General Advisory Committee for the Career & Technical Education Program at the
State College Area School District
Board of Directors,
Centre County United Way
Board of Directors,
National Association of Workforce Development Professionals (NAWDP)
Board of Directors,
Juniata Valley Council, Boy Scouts of America
Cheryl has been selected multiple times as one of PA Business Central's Top 100 and was listed as
Town & Gown Magazine's
"Citizen of the Year."
Ms. Johnson holds a B.S. degree in Human Development and an M.ED degree in Curriculum and Instruction from the
Pennsylvania State University
.
SPHR (Certified Senior Professional in Human Resources)
B.S. degree in Human Development and an M.ED degree in Curriculum and Instruction from Penn State Univeristy
Recipient of the 2019 Silver Beaver Award - Juniata Valley Council, Boy Scouts of America
R. Clair Miller, Chief Financial Officer
PICCC, Inc.

Carol Eicher, PICCC Board Chair
Penn State University Auxiliary and Business Services - Human Resource Consultant, Office of Human Resources

Lou Miceli, PICCC Board Vice-Chair
Fulton Financial Corporation, Vice President, Treasury Management Solutions Specialist - Treasury Management Division

Cindy Zimmerman, PICCC Board Secretary/Treasurer
Farmers Insurance, Owner

Robert Strauss
Raytheon Company, Senior Counsel

Jinny Cooper
Huntingdon County, Register of Wills and Recorder of Deeds

O. J. Johnston
O.J. Johnston Consulting, Principal

Tom Kearney
First Energy Corporation, Retired Area Manager